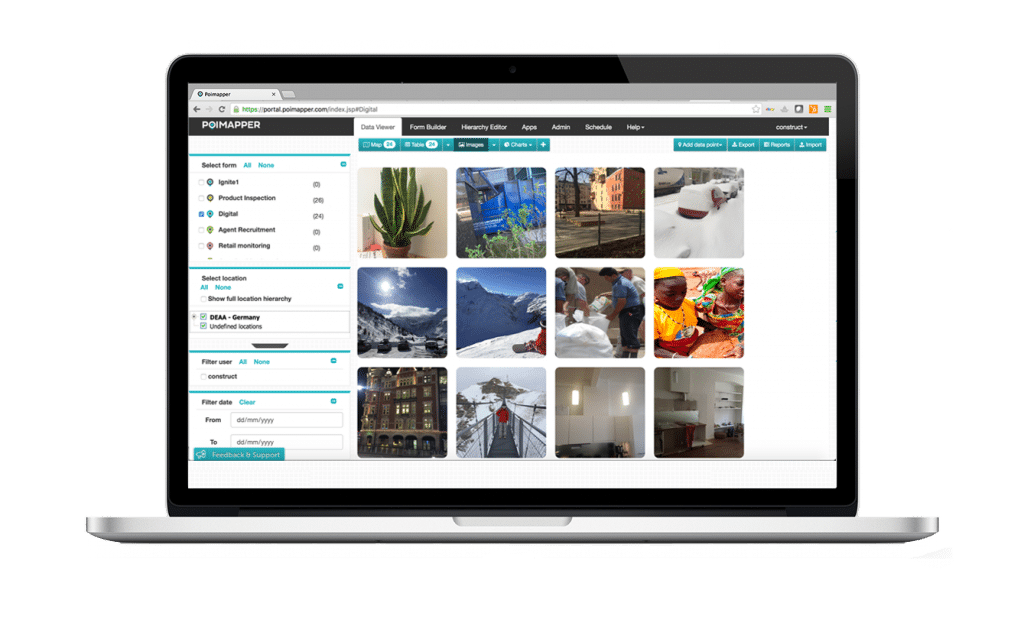 Field data analytics with Charts and Images
Data analytics is a key part of any data collection process. Without the correct tools you are easily stuck with a large chunk of numbers, words and if you are lucky, some images.
With mobile data collection we have the possibility to collect and share data faster than ever between the field teams, office and other stakeholders. What we truly need is a solution to produce and share key insight. An intelligence system where your own people not only collect data but also find and share the key information you need to serve your clients better.
To provide true insight of your operations, we released the Images and Charts sections to the Poimapper Pro web portal. It's a major upgrade to the already extensive set of data analysis tools. Poimapper now has 4 key tools to help you analyze field data: map, table, images and charts. These tools cover 4 very important parts of data: 1. Geography 2. Numerical and text data 3.Visual information 4. Patterns and trends.
Images section allows users to see and manage all images under one tab. Filter images based on users, date or your custom hierarchy to look at only the images that are important for your analysis.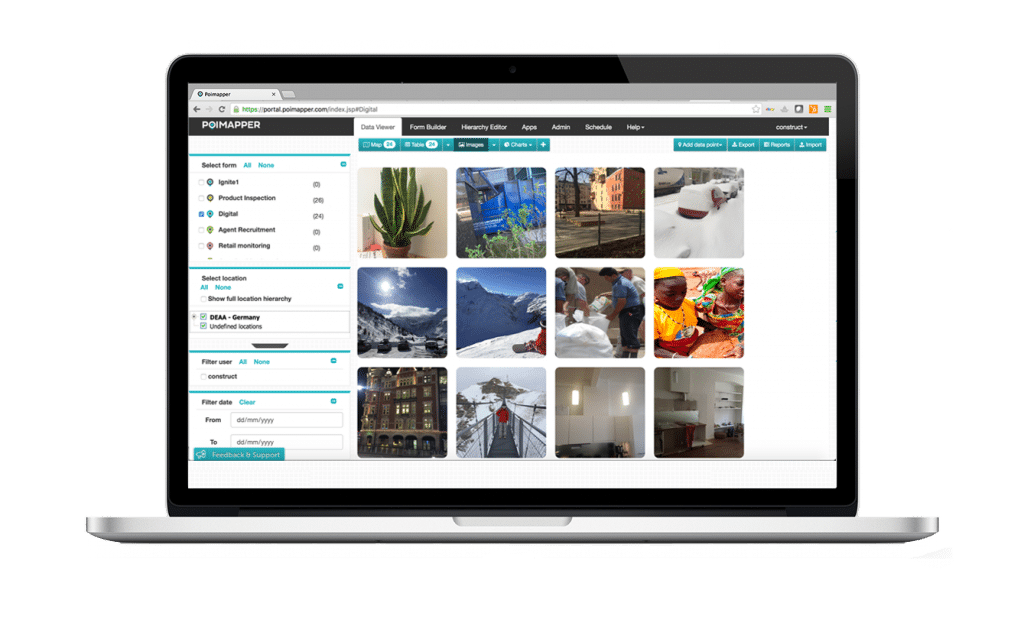 Real-time data analysis with Pie and Bar charts are now available. Your charts get live updates as users upload new data. Create charts based on your organizations own hierarchy and visualize differences between branches. Drill down into details by filtering further based on users and dates.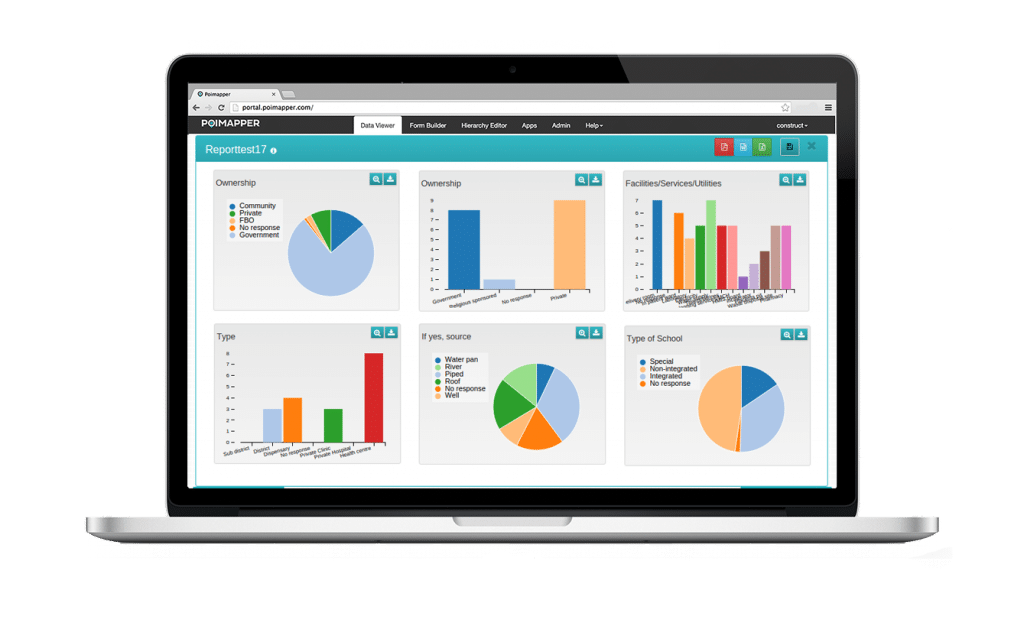 Charts will help users to find patterns and visualize trends but also gives the ability to share this understanding. With just one click you can export your charts to PDF, Excel and Word. This enables an extremely fast way to share timely key metrics with stakeholders.
Charts feature introduction video.

Please don't hesitate to contact us if you want a demo for the Charts and Images. Request a demo HERE.
Field data analytics
You can read more about like this, click here!