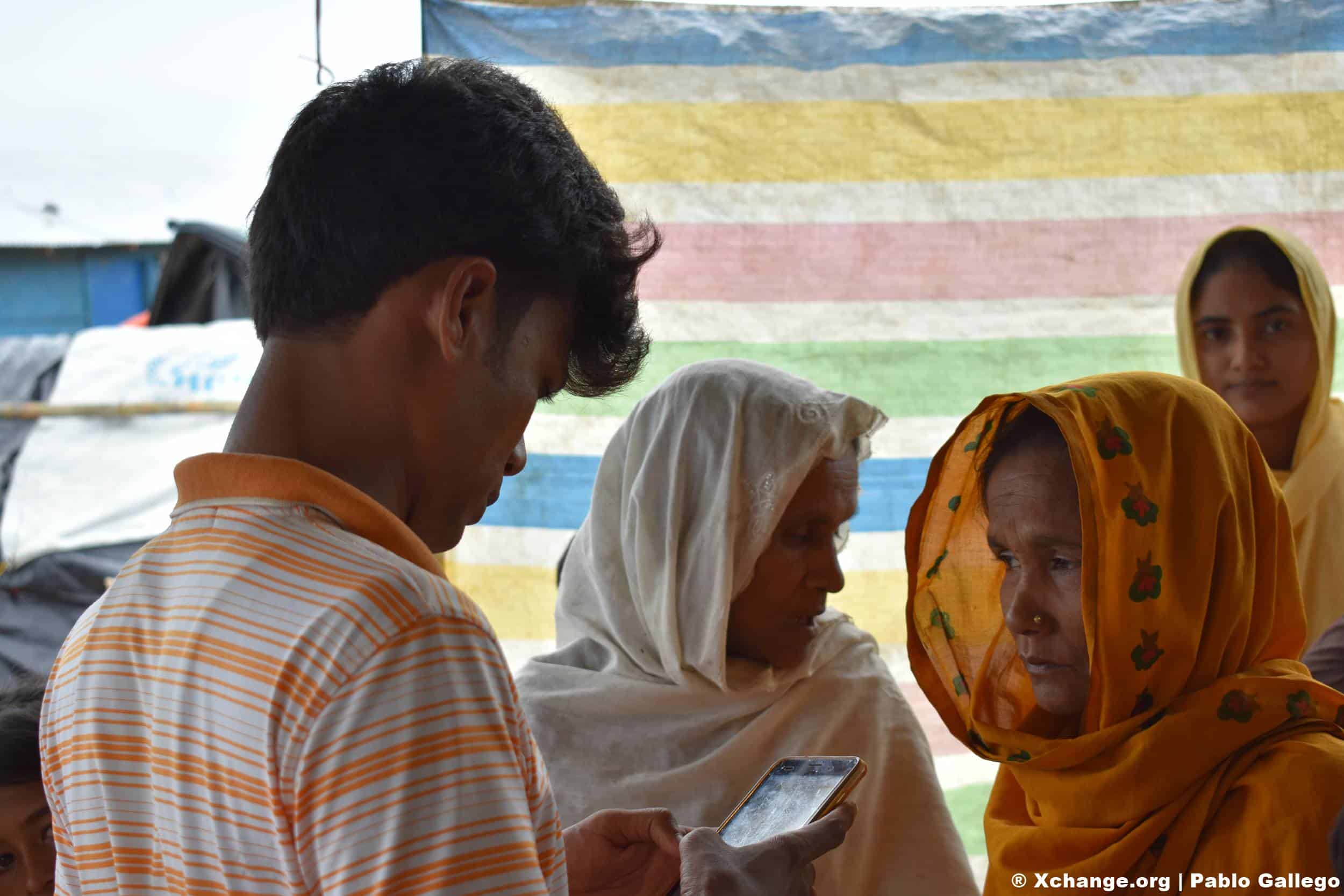 Poimapper attending Aidex 2017
At Aidex we are excited to share results concerning Rohingya's 2017 migration with Xchange Foundation on Thursday 10 am at booth C15.
"Poimapper is an industry leading data collection solution that has been used globally since 2010 to improve transparency and accountability in international development"
Pertti Lounamaa, CEO, Poimapper
USE CASES
In India, Poimapper is used to monitor the school attendance rates of hundreds of thousands of children and to screen oral cancer, ranked as number one among men and third among women.
In the Philippines, Poimapper increased the efficiency of aid distribution after the Haiyan storm, and in Nepal after the earthquakes.
Poimapper is used to map food availability and prices in Yemen as well as crop availability in Africa, including routes and areas covered by the surveyors.
Poimapper provides aid workers with real-time information and expertise to enhance productivity and services to beneficiaries. In several African countries, community health workers (mother buddies) are provided with clear guidelines and client-specific data when visiting pregnant women at risk of transmitting HIV.
THE SOLUTION
Time savings of over 20% have been reported by moving from a paper-based to an electronic process. Even more time is saved, up to an additional 20%, by reducing the need to travel.
We have seen significant improvements in employee motivation when reporting is streamlined, reliable data are available when needed, and impact can be monitored and shared.
Poimapper provides real-time visibility by showing
data accurately on a map
collected images in an image gallery
detailed information in grid formats
overall summaries in interactive charts and summary reports
The analytics enable informed decision-making, resulting in more effective services.
Using our interactive mobile forms, step-by- step guides adapt to the user's specific needs. This way, the best expertise ensures completeness and avoids mistakes in providing services.
With customizable reporting, better stakeholder engagement is achieved. Automated reports can be sent via email to donors directly from the field, giving better visibility to see exactly how funds are used.
Poimapper also scales to cover the needs of large international NGOs. With our enterprise-grade application, management can create a hierarchy based on the organization, allowing access to data based on user groups, roles and locations.
Poimapper has unique features for a seamless data flow, even over limited and unreliable network connections. Data are collected and updated offline, and synchronized when a network is available. The application can be set to automatically download changes in data from the cloud, enabling sharing of data among field personnel.
Our developer API allows integration with existing systems, both to populate Poimapper with existing data and to provide updates from the field for further processing.
Come to visit us at booth C15. We are keen to discuss how we can help your organization achieve its mission.
Poimapper attending Aidex 2017
You can read more about like this, click here!