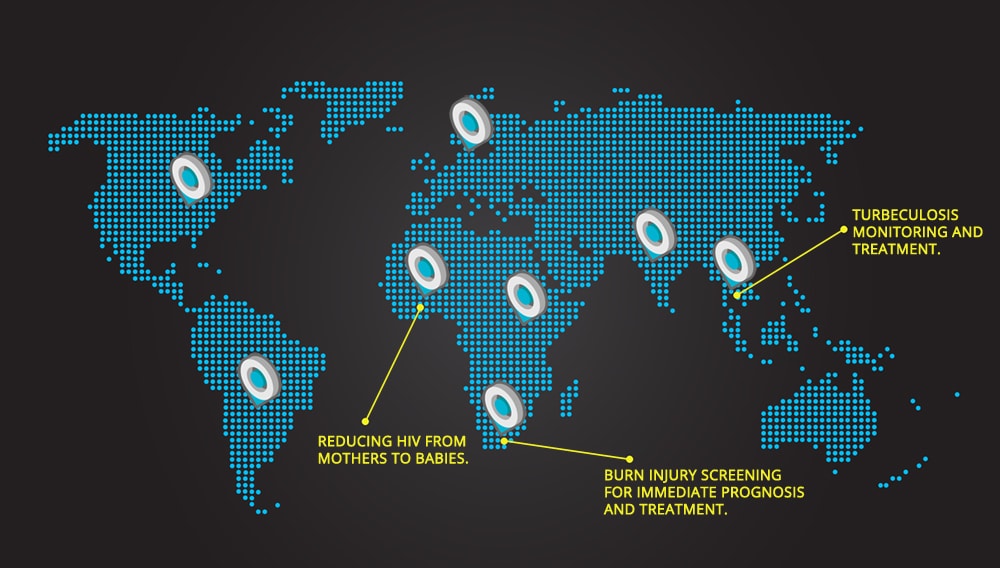 Why map business data?
Mapping your business data can be easy and cost-efficient. Here are some benefits that anybody can get from collecting field data and having it layered and visualized on a map.
Learn about your customers.
Whether taking care of your customer's field assets or visiting your own products, you want a clear picture of what is happening on-site. Just with the click of a zoom button, map visualization allows you to move from a holistic view to the most precise details.
 See how your field teams are operating.
Field teams and managers are often responsible for particular areas and locations. Allowing field teams to map and share business data shows their progress and improves collaboration. Filter data by location or other data-based criteria and see what actions are necessary and where.
Understand business performance.
Have images, specs, plans, calculations and comments available in real-time. Apart from the geographically organized map view, you can also use the table view, export data to Excel, Word, SPSS, CSV, or integrate Poimapper with other tools using the developer API and get access to your field data automatically via multiple solutions.
Why use mobile and cloud-based solutions when mapping data?
 Mobile apps and web platforms let you access your maps and data whenever, wherever, and with any device. With laptops and mobile devices already in use in many organizations, teams can continue to use their existing equipment and maximize its effectiveness. This means there is no need for expensive special devices and no additional hardware costs. GPS accuracies are very good with WIFI or cellular connections and also work offline.
 The cloud platform is extremely flexible when it comes to data and users as it can be used cost-efficiently in projects of any size. Small projects benefit from paying only for the number of users they have, allowing small companies to use the exact same tools as bigger ones. And as for large enterprises, scaling up from 100 users to 1000 has never been easier. There are no limits when it comes to storage capacity or application downloads. Set-up is fast and easy, try it yourself.
Any questions? You can reach us at support (at) poimapper.com
To read more about Poimapper use-cases, click here!