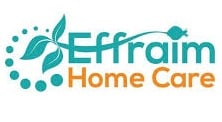 Offering high quality home care effectively
Effraim
Home Care, one of the most trusted home care service providers in Pennsylvania, has for years committed to a high level of quality care with continuous performance improvements.
Their QAPI process is based on extensive collection of data within various categories such as client satisfaction surveys, client complaints, incidents, daily activities, medication errors, employee competence assessments, infection surveys, record reviews, quality assessments and risk assessments.  The collected QAPI data are then summarized as monthly, quarterly and annual reports.  The reporting has, however, proven to be tedious and time consuming, with substantial delays and limitations in the ability of the data to give a full picture of care quality and needed improvements.
The leadership of Effraim Home Care were looking for technology to streamline and improve data collection and reporting, while fostering continuous improvement goals and objectives that provide measurable and clear outcomes to stakeholders and decision makers.
After discussions with the Poimapper team, Effraim Home Care decided to adopt the Poimapper mobile cloud services solution to make data collection efficient, convenient, and with significant time savings throughout the life cycle of data management and reporting.
By replacing existing Word and Excel templates with an easy-to-use app running on a variety of devices, the collected data is more comprehensive in real-time while providing better overall results visibility.  With the ability to provide immediate checks on the completeness and correctness of the data, the produced reports can be relied upon to be accurate and complete.
The tedious and time-consuming production of monthly, quarterly and annual reports has been fully automated.  The reports have become interactive, with latest results available with a few clicks of the mouse.  The time saved due to automated reporting has enabled administrative personnel to focus on identifying root causes of issues and act effectively on performance improvement opportunities.
Going forward, Effraim Home Care envisions more opportunities for increased sharing of key summaries to various stakeholders such as insurance providers, their clients, and their client families.
With this new approach, Effraim Home Care can further enhance its position as one of the most trusted care providers across its client base.
Got interested, check out https://www.poimapper.com/poimapper/en/homecare/
Offering high quality home care effectively
You can read more about like this, click here!